Modern businesses need
modern solutions
Businesses in every industry are demanding a cohesive business management solution that frees them from outmoded, complex enterprise resource planning (ERP) systems. Faster, simpler and more flexible solutions.

Connect and
accelerate core
business processes.

Provide rich, integrated functionality without complexity.

Adapt to company requirements, user roles, and preferences.

Support versatile deployment options (private or on-premises).
-
Surpass the limitations of
old-school ERP
Discover what growing businesses really want from their business management solutions.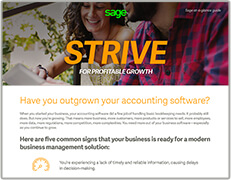 Learn how today's business management can help curb your growing pains.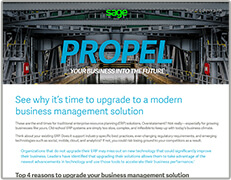 Top reasons to upgrade to a modern business management solution.
Typical pains...and what causes them

Lowered profits, reduced capital investments, inhibited growth potential


Cause: Inefficient systems and processes


Increasing complexity, wasted resources, slow responsiveness, limited agility


Cause: Low value, time-consuming, manual tasks


Poor collaboration, limited business visibility and insights, delayed decision-making


Cause: Loosely integrated management tools


Struggling to manage change and drive growth?


Cause: Limited solution capabilities that aren't scalable and/or don't support global requirements

It's time to work different
Now that you understand that you can benefit from a faster, simpler, more flexible way to run your business, these are some of the benefits you should expect from a modern business management solution:
Streamline, automate and accelerate all of your business processes

Provide better insight into cash flow, inventory, and profitability

Accelerate compliance and audit

Adjust to your unique company rules and processes

Be quick to implement, simple to manage and easy to use—and accessible on any device
Move beyond ERP and determine your business management needs. Discover which business management solution best fits your needs.
---
Industry-specific solutions from Sage
Do you have specific industry needs? Discover how Sage business management solutions support the following sectors:
"Sage 300c has revolutionized our operations. With the business intelligence it provides, we can quickly determine which of our actions are delivering favorable results—and which are not."

-Angel Rivera, president,
Roger Electric Co.
"We have more than 40,000 part numbers, thousands of customers, and dozens of locations. It is vital to our success that we have products available when and where our customers want them. Sage X3 helps us do that."

-Rich Unterbrink, IT manager,
Russell Sigler Inc.


For more than 30 years, Sage has provided growing businesses with insight, tools, and the support they need to succeed. Sage solutions can help you improve how you manage finance, people, and payroll—and transform the management of your
entire business.
Sage X3 is changing how midsize enterprises compete and grow by delivering faster, simpler and flexible business management at a fraction of the cost and complexity of typical enterprise ERP systems.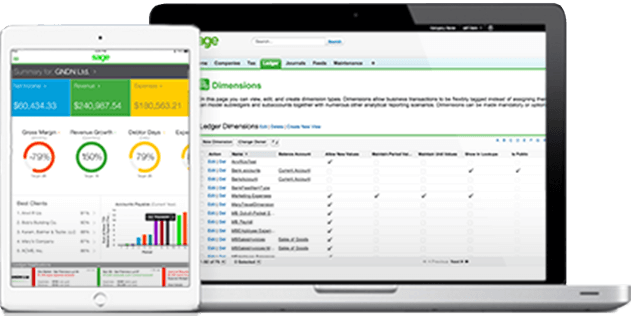 Sage X3 checklist
Provides secure, built-in, enterprise-class functionality for multi-company, global business management.
Supports a wide range of global legislations.
Real-time insight into costs and performance, simple reporting and analytics, and extensive traceability of all transactions.
Quick-to-implement, simple-to-manage, and easy-to-use software on any familiar Web browser or mobile device.
For 100+ employees
Sage 300c is one of the world's most widely used business management solutions for small and medium sized companies— connecting finance, operations, and inventory in multiple languages and currencies.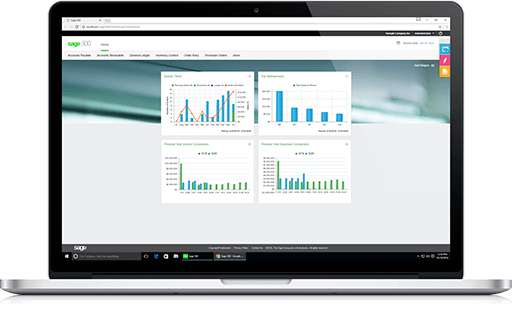 Sage 300c checklist
Integrates disparate processes across multiple departments.
Manages complex finances for multiple companies.
Provides mobile access to business and transactional data.
Delivers flexible estimating, tracking and project billing.
Offers business intelligence and CRM tools for live visibility.
For 10-300 employees