Assess your business processes and confirm your solution requirements
Whether you're actively seeking a new business management solution, or just considering an upgrade, your decision shouldn't be based on guesswork. Get started now to determine what's really important to your business with our quick needs assessment tool. You'll get a customized report that you can use to evaluate vendor offerings and select the solution best suited to your needs.
Step 1 of 4: Let's get started
Step 2 of 4: About your business
Complete your profile below to help ensure that the customized dashboard aligns with your company's specific needs.
Step 3 of 4: Your business challenges
In order to know what capabilities to look for in your next business management solution, you'll need to pinpoint the challenges your company faces today. Simply select the issues that are relevant to your business within each operating function.
Business challenges
Choose as many that apply:
Thank you for your responses. You're almost there.
Please submit the following to see your personalized report: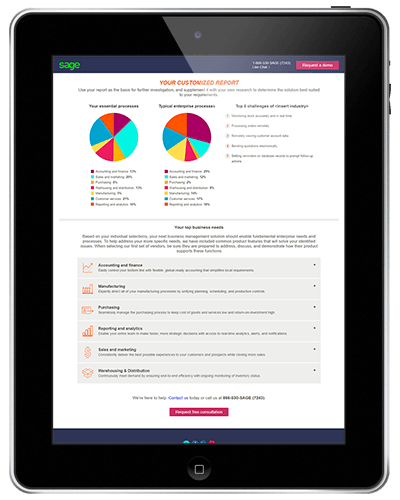 Start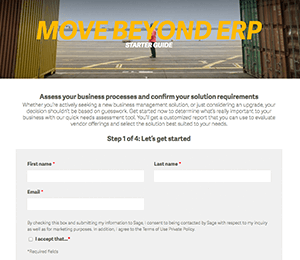 Profile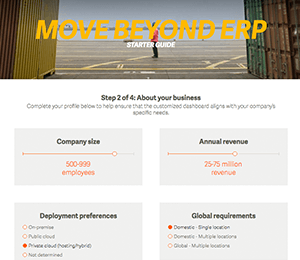 Input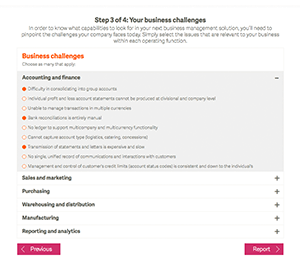 Report