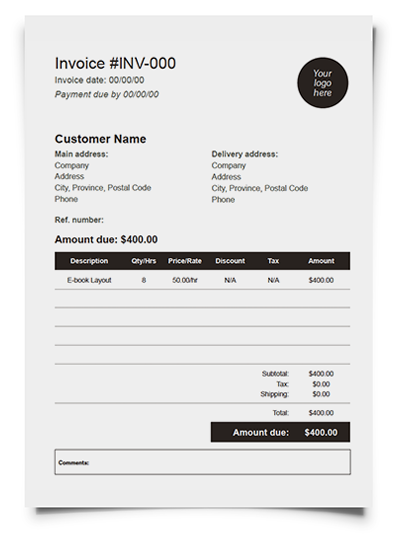 Plain and simple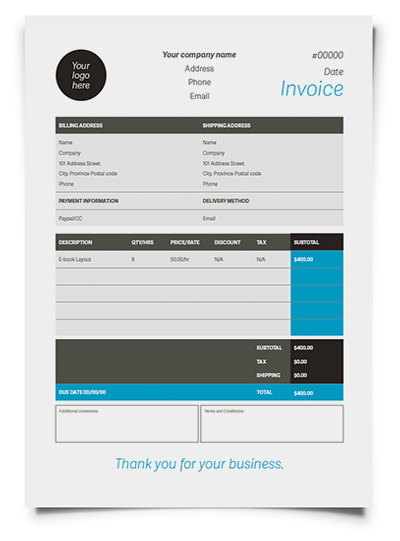 Posh and professional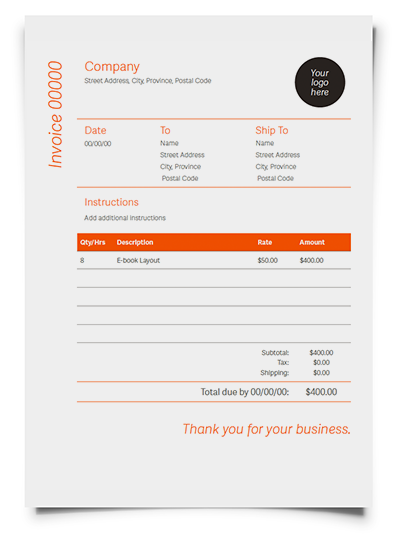 Designer's delight
Getting paid on time is vital for small businesses, especially in the first few years and even more so when you rely on a small number of large customers.
Use Sage's FREE professional invoice templates to impress your clients, clearly communicate your payment terms and – most importantly – get paid on time.
The templates are simple, easy-to-use Word documents in three styles ranging from plain and simple to a more enhanced design. Just download the invoice templates, choose your favourite design, add your company, customer and order details plus any special instructions and you're good to go.